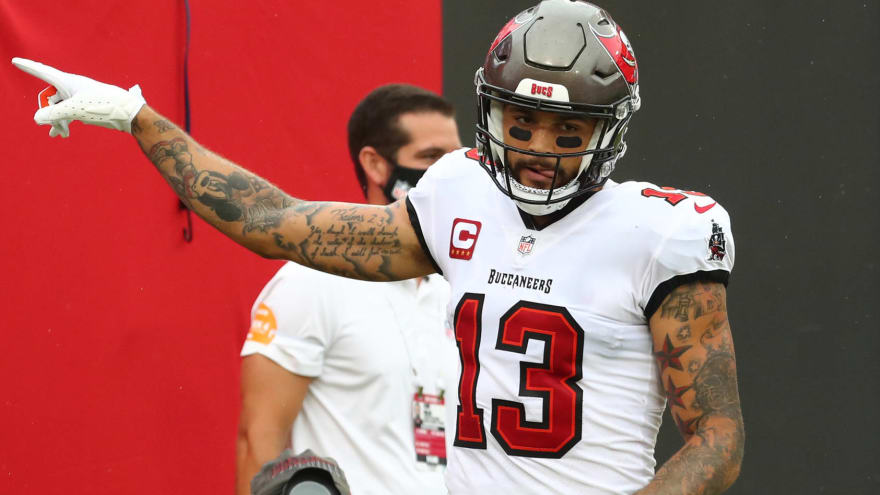 Tampa Bay Buccaneers wide receiver Mike Evans
Kim Klement-USA TODAY Sports
Buccaneers Pro Bowl WR Mike Evans expected to play vs. Vikings
Tampa Bay Buccaneers wide receiver Mike Evans didn't practice on Thursday and has been questionable to play all week.
Evans is dealing with a hamstring injury, which raised concerns about his availability this weekend. However, Bucs head coach Bruce Arians revealed Friday that Evans is expected to play on Sunday against the Minnesota Vikings, according to Rick Stroud of the Tampa Bay Times.
#GoBucs coach Bruce Arians on Mike Evans' (hamstring): "I think he just had a scare – scared me more than anything else."

— Rick Stroud (@NFLSTROUD) December 11, 2020
In 12 games this season, Evans has reeled in 48 receptions for 613 yards and 11 touchdowns. He has been one of Tom Brady's top targets alongside Chris Godwin, though he might not reach 1,000 receiving yards for the first time in his seven-year career.
Speaking of Godwin, he did not participate in practice on Wednesday after undergoing a procedure to remove pins from his broken finger. He was back at practice on Thursday as a full participant.
Erin Walsh is a Boston sports fan through and through. Although many think Boston sports fans are insufferable, Erin tries to see things from a neutral perspective. Her passion is hockey, and she believes defense wins championships. In addition to covering sports for Yardbarker, she covers Boston sports for NBC Sports Boston. Follow her on Twitter @ewalsh90
More must-reads: